Stay the night at Sea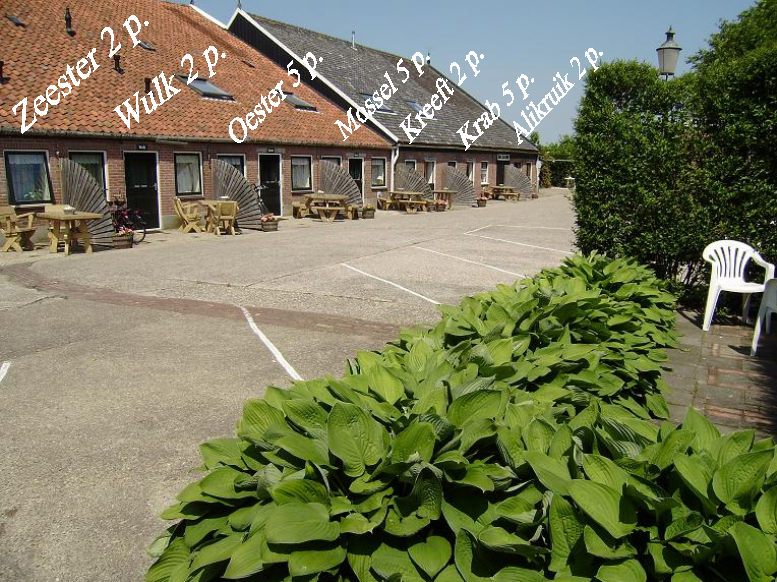 Rental accommodations
On one side of the former barn are seven apartments built. There are 4 apartments for 2 persons and 3 apartments suitable for 5 people.
Facilities in all apartments
Kitchen with a stove, refrigerator and coffee maker
Living room, kitchen and sitting area
Bathroom with shower, toilet and sink
Heating, either by gas heater or central heating
LCD Television
Photos interior apartments
Additional information
Rental of 1 or 2 nights or another day of arrival: on request..
Pets are not allowed
Free wireless internet (Wi-Fi) everywhere.
In July and August we only rent for a week.
We are sorry but a group of youth is not allowed in the appartments.