Kunstschouw
The Kunstschouw is organised on the beautiful island of Schouwen-Duiveland every year in June
More than 100 visual artists exhibit various works of art. The locations where these works of art are exhibited are very diverse. For instance: churches, gardens, estates, farmhouses, castles, and also in people's homes.
This event will be held between 11 and 29 June 2022. The various 'Kunstschouw' locations will be open between 10 a.m. and 5 p.m.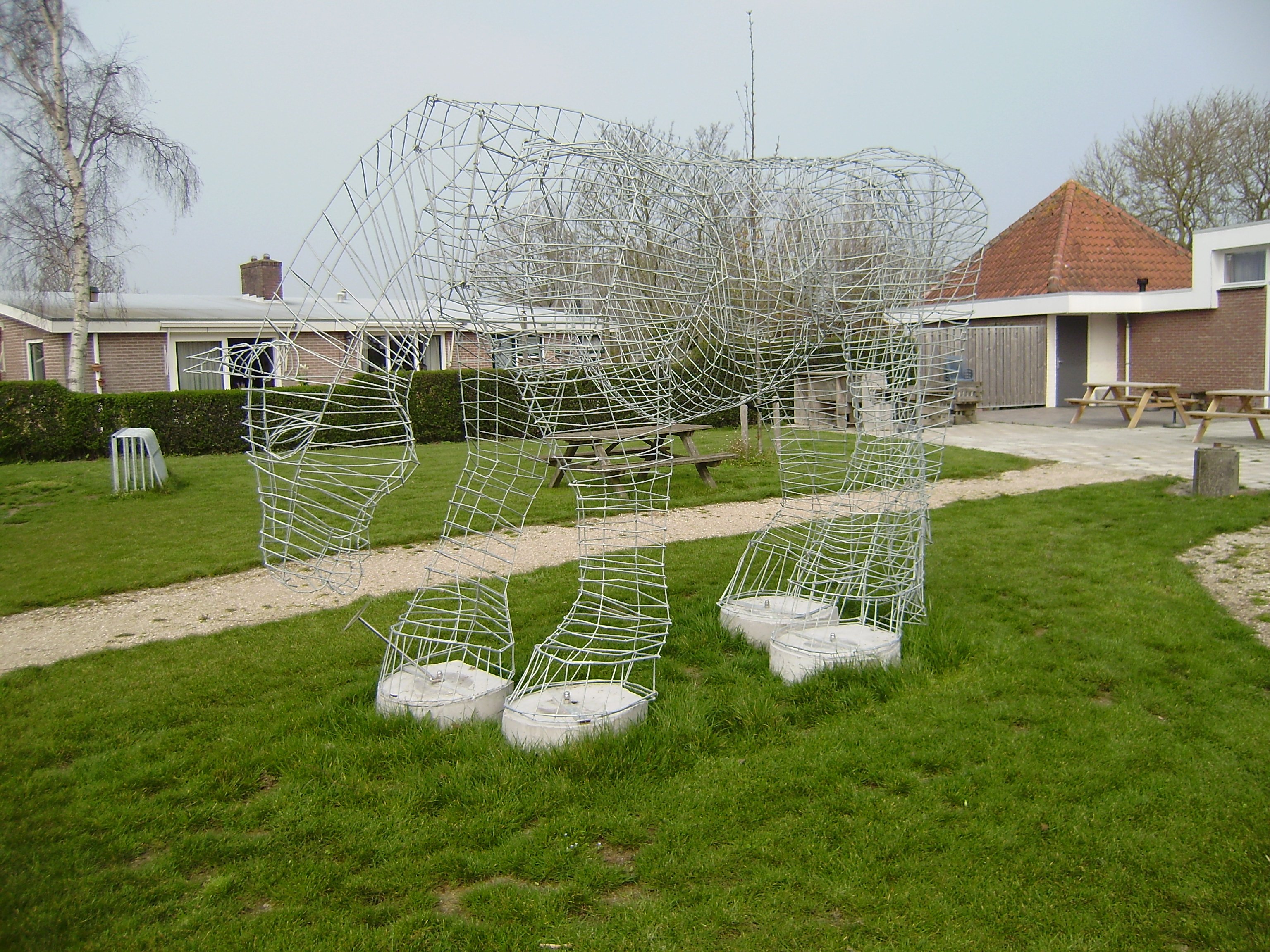 It is possible to visit all 'Kunstschouw' locations by bicycle
The route will take you along magnificent views and places of interest on our island. When making reservation you can indicate your wish to hire a bicycle. We will make sure that a bicycle is ready for you on your arrival.
Given that our establishment is situated centrally in the midst of the 'Kunstschouw' locations, it is a good starting point for trips to view these works of art.
We offer spacious double rooms, some with a balcony. We also offer apartments for rent that can accommodate from 2 to 5 persons. It is also possible to rent a plot on our camp site.